Are you looking for an auto clicker to play Roblox games?
Roblox is one of the biggest gaming platforms in the world. Across the globe, the company has more than 230 million active users, including 10 million self-made developers.
The platform offers a range of click-based games that require many mouse movements and clicks. Instead of bursting your fingers on the mouse, you can use an auto clicker to play Roblox games.
In this post, we will tell you how you can use an auto clicker to play a clicker game in Roblox.
Roblox in a Nutshell
Roblox isn't a game. It is a platform where you can find thousands of multi-player games. You can create an account for free and enjoy free-to-play games. There are a few games that require Robux (in-game currency of Roblox) to unlock.
With Robux, you can buy exotic skins, characters, weapons, upgrades, and membership tags. However, there isn't any possible way to earn Robux. You have to pay real money to buy a bunch of Robux. But as a developer, you can earn real money by exchanging Robux for US dollars. Developers can try the game creation engine Roblox Studio to make Roblox games. You can also buy it from Xbox.
Roblox has hundreds of click-based games. Here are some free-to-play.
1. Vampire Hunters
Vampire Hunters is a role-playing game where you are allocated one of three characters as Vampire, Survivor, 9r Detective Officer. As a survivor, you have to keep yourself safe from being pulled by a vampire.
Vampires can easily mingle between the survivors and catch one of them without being noticed. Detectives' roles come with a pistol. They can kill vampires with pistols and save the villagers. This is a fun game to play with your friends.
2. Hyper Clickers
Hyper Clickers require a vast amount of clicks in order to win the game. In fact, "Clicks" is the official currency of the game. With these clicks, you can boost eggs, get rebirths, and pet animals.
There are many maps in this game. To unlock them, you have to sacrifice your rebirths for points. You can also use those points to boost and upgrade your pets.
3. Prison Life
Prison Life is pretty much like Vampire Hunters. You get to choose a side between a cop or a prisoner. As a cop, you have to prevent convicts from escaping their prison cells. But as a prisoner, there is no rule. You can try to escape, murder cops, and even your inmates. This is one of the most played games.
4. Zombie Rush
Zombie is a single and multiplayer game. As the name suggests, it is a survival game where you have to deal with the hoards of zombies without being killed. You start with primary weapons such as pistols and knives. But throughout the game, you can unlock exotic and rare weapons & machinery. You can also unlock weapons with Robux to advance the levels instantly.
All these click-based games are played using the mouse. Clicking the same button with your finger can be hurtful. Instead, you can use an auto clicker to play these games. Let's see how easy it can be after using an auto clicker.
How to Play Roblox with an Auto Clicker?
There are tons of auto clickers available on the internet, but not all are accessible in Roblox. OG Auto Clicker is created explicitly for gaming purposes and is eligible for Roblox games. Most gamers recommend this software as it is easy to operate and offers super-fast automated mouse clicks.
Follow these steps to use the auto clicker on Roblox games.
Step 1. Download the exe file of the OG Auto Clicker from its official website and open it. (It is an open-source and portable software.
Step 2. Once you open the file, a window will pop up on the screen. In that window, you will see a bunch of options regarding auto-clicking. First, you must set the click interval in milliseconds (approximately 70-100 ms).
Step 3. Next, set the Left click as your primary click button. And also, set Single click type for uninterrupted clicks.
Step 4. For constant automated clicking, select the Repeat Until Stopped option from the Click Repeat section.
Step 5. In Roblox games, there isn't a certain place to click. The click positions constantly change over time. So, you must choose the Current Location as your clicking position.
Step 6. Set up a hotkey button from the hotkey settings or go with the default one.
Step 7. Minimize the window after the setup and start a Roblox game. Once the game is started, check which action is allocated with the left mouse (change it if necessary).
Step 8. Now press the hotkey, and your character will start doing the action automatically. You can stop it by pressing the hotkey again.
Auto Clickers gives an outrageous advantage to gamers in PvP mode. You can defeat your opponent within a blink of an eye. You can show off your auto-clicking skills by defeating your friends again and again.
Conclusion
So this is how you can use OG Auto Clicker in Roblox Clicker games. You can also give a try to GS Auto Clicker and Speed Auto Clicker.
Roblox has made a reputation for being a clean game. That's why it won't recommend you use such third-party software for your own advantage. So, try to avoid using the auto clickers in a PvP match for extra safety.
FAQs
Q1. Which auto clicker is safe to use in the Roblox?
Ans: OG Auto Clicker is one of the reliable auto clickers to use in the Roblox games. With a time delay of 70-100 ms, you can play any clicker game.
Q2. Is it safe to use an auto clicker in Roblox?
Ans: You can use an auto clicker in Roblox games with some customization so that your opponents won't recognize any trickery. Avoid using auto clickers in PvP matches.
Q3. Does auto clicker work in all games in Roblox?
Ans: No, not all the games are click-based. Some require keyboards, mouse movements, or both. Auto clickers only work in clicker games.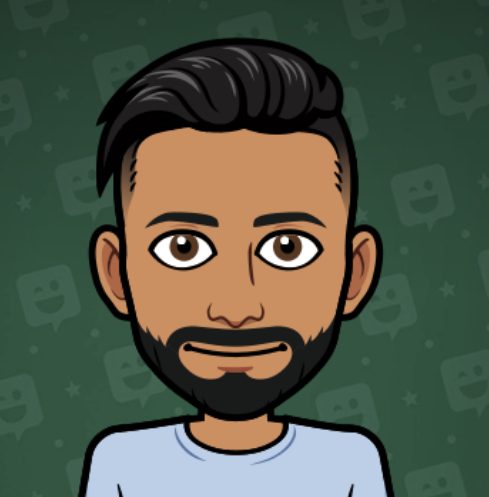 I am a tech geek who loves to build things and sometimes write.